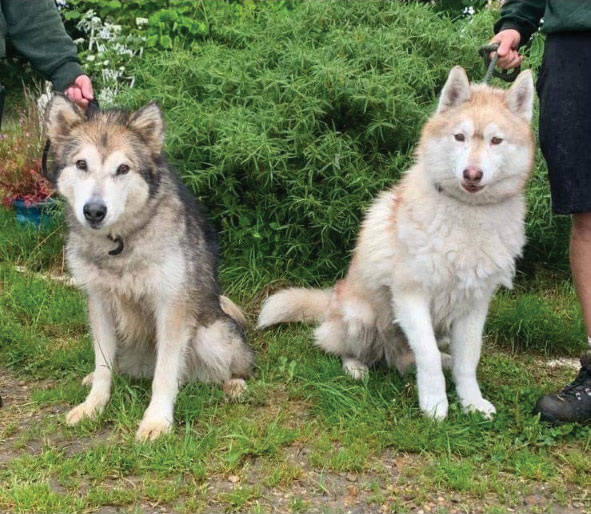 We've got enough huskies to pull a sled! These stunning dogs tend to stay in rescue longer than other dogs because of their specific needs. People are attracted by their good looks and the fact that they are generally very sociable and good-natured with people and other dogs, active, playful and clever. But people also need to know that they need plenty of exercise, which needs to be on-lead due to their high prey drive, that they can be escape artists, so need a garden with high fences, that they can be vocal and that their fabulous coats are shed twice a year! If you are not daunted and are used to owning a bigger breed dog you can email to find out more.
Information about adoption and an application form can be found on our website. Viewings are now by appointment only.
Appledown Rescue & Rehoming Kennels, Harling Road, Eaton Bray, Beds LU6 1QY
01525 220383 (10am-1pm & 2-4 pm)  e-mail: appledown.kennels@btinternet.com
Website: www.appledownrescue.co.uk
Follow us on Facebook, Twitter & Instagram!