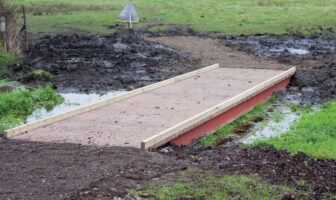 Fishery Moor Boardwalk Bridge
At last, we have been able to complete this new boardwalk-style bridge, requested by local residents to make access easier for buggies. Unfortunately, successful completion of the project was delayed and delayed by the exceptionally wet conditions of recent months, so we are relieved and happy to now have this crossing over the stream on Fishery Moor in place.
Calling all photographers…
Don't forget to enter this year's photo competition, which closes on 7th August 2021. The winning photos will feature in the Box Moor Trust 2022 calendar. As we know, it's been a very unusual year to say the least, so our theme, "Box Moor Trust Land Through Lockdown", should generate some interesting and imaginative images.
All photographs must have been on, or of, Box Moor Trust land and we are looking for all seasons to be represented in the calendar. The Trust will select the 12 finalists, and the top 3 will be chosen by public vote on the Trust's Facebook page. The competition is free to enter and cash prizes will be awarded to all those whose photos are selected for the calendar (£100 for first place, £75 for second and £50 for third, with £10 awarded to the authors of the remaining nine images selected). Entry forms and full rules and regulations can be downloaded at:  www.boxmoortrust.org.uk/the-trust/calendar-competition/
Spring Walks
With the improving weather, more of us are getting out for walks in the countryside and enjoying seeing all the buds bursting and spring flowers coming into bloom. The Trust has four self-guided walk routes spread across the estate, colour coded by location. Blue walk is flat, easy walking along the river valley; Red walk is longer and more hilly, taking in Roughdown and Sheethanger Commons. Green and Orange walks are at Westbrook Hay. The orange route is a short, circular walk from the Old Barn and is designed to be easy walking for the less mobile (part of it is on the boardwalk through Hay Wood, which is easily accessible for buggies and wheelchairs). Green walk is in the same area but ventures further afield through the woods and meadows. There are printed leaflets for each one (available from the Box Moor Trust Centre in London Road) and they can also be downloaded at: www.boxmoortrust.org.uk/the-estate/maps-and-walks/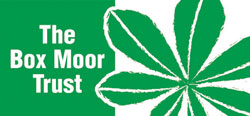 BOX MOOR TRUST
The Box Moor Trust Centre, London Road, Hemel Hempstead, HP1 2RE.  Telephone: 01442 253300
admin@boxmoortrust.org.uk
www.boxmoortrust.org.uk